We know kids need to be good for Christmas, but perhaps this year the adults can be naughty… This December, A Very Naughty Christmas will be coming to Melbourne! After running in Brisbane for six years, Melbourne will now get its first taste of this raunchy holiday special. Tickets for the production at The Alex Theatre are now on sale!
A Very Naughty Christmas is a fun and out-of-the-ordinary way for adults to get into the Christmas spirit. The 80-minute Christmas cabaret show includes hilarious skits as well as all your favourite traditional carols with a 'naughty' twist on the lyrics. Think of your classic Christmas stories, except Santa is sexier, the elves are in crop tops, and there is a lot more hip thrusting in the musical numbers.  
You can expect a live band, Christmas parodies, pop hits, skits, dance routines and a hint of risqué entertainment. The 6 member cast creates a production that is high energy and full of surprises. This will be a one-of-a-kind Christmas celebration where the singing, the dancing, and the costumes (or lack of) will have you captivated!
This is a great event to attend with your friends, work colleagues or partner, but we suggest you leave the kids at home. This 18+ event is a Christmas gift for the adults only! 
So if having a laugh, partial nudity and a mixed playlist of classic carols sounds like some festive fun to you, then A Very Naughty Christmas needs to be on your wishlist to Santa. Make sure you get your tickets soon, you'll want front-row seats to this sexy spectacle!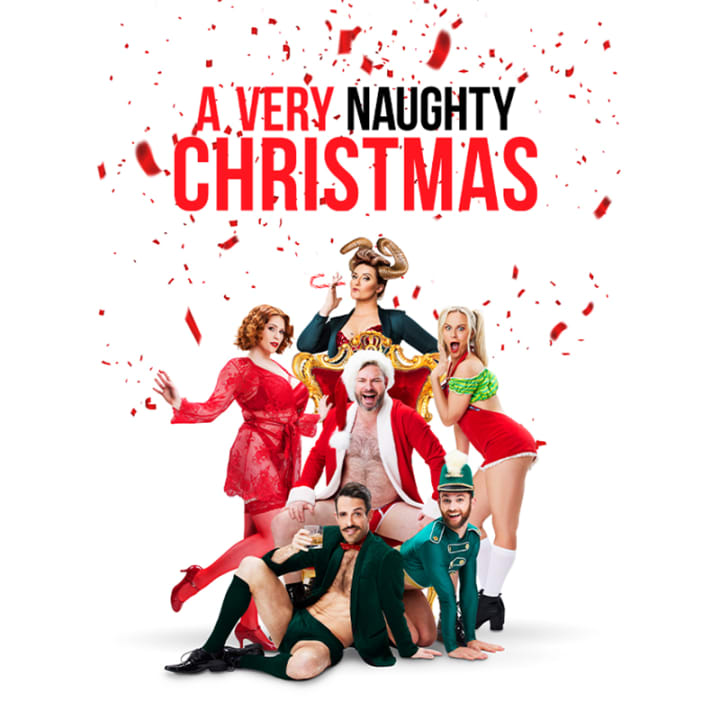 ---