Behind a door marked 26,  lies a room that comes from another time and another place. It takes its inspiration from Paris and the Palace of Versailles, and it is lavishly decorated with carefully assessed and authenticated antiques dating from the 17th-19th Century. The traditional and classic pieces are the perfect fit for a grand feast, and Appartement 26 still has a few lined up this year. Choose from one of the different event types, and experience the elegance of Paris!
Providing a memorable setting for a grand day or night out, the fabulously furnished Parisian Salon emanates a timeless elegance. Guests will be able to enjoy the experience gathered around candlelit tables at this bottomless high tea. Your taste buds will continue their voyage through Paris as you devour a selection of delicious French finger foods and free flowing Blanc de Blancs. An enchanting French dining experience in every sense!
Appartement 26 and Anton Venoir's collection of stunning French antiques enchant and create the illusion that you have travelled to the City of Light. The illusion is completed by the sumptuous French treats and delicacies that guests get to savour at this fine dining and wine tasting experience. Devour 6 overlapping courses paired with wine and champagne to start. A gastronomic 'Tour De France' of food, drink, antiques and art!
The Parisian Salon experiences at Appartement 26 are intimate affairs where guests will be joined by their hosts and a limited number of like-minded others. Everyone will also have the time to not only sip and treat themselves to a grand feast but also admire the opulent antique treasures surrounding them—perhaps to wonder if this is really how kings and queens lived.
From the candelabras to the chandeliers, the ornate baroque mirrors to the divans and the tapestries, let the elegance and history of the salon envelop you. Don't miss out on upcoming feasts at Appartement 26 and the Parisian Salon. And remember, life is too short to drink bad wine.
See all upcoming Appartement 26 feasts and dates below.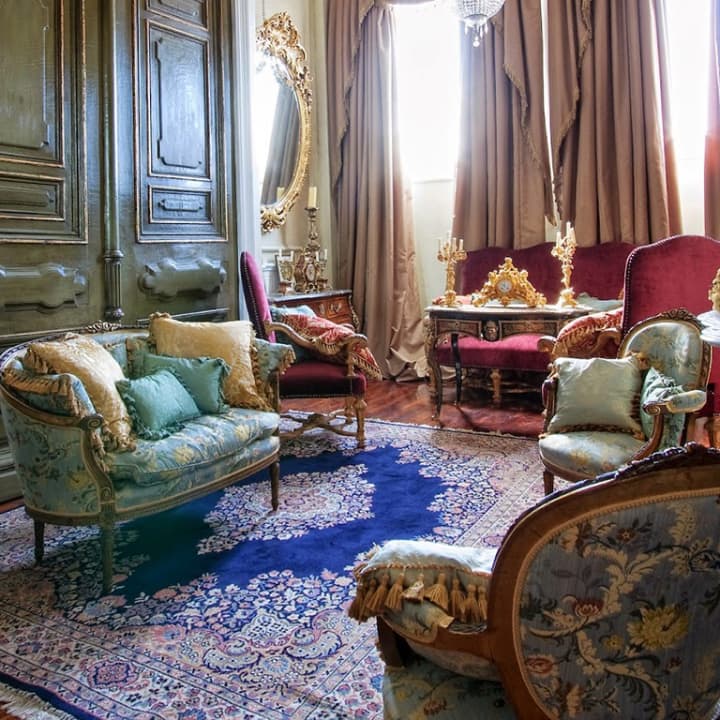 L'heure du thé - A Journey to Paris Bottomless High Tea Experience
---