Behind a door marked 26, there lies a room that comes from another time and another place. It takes its inspiration from Paris and the Palace of Versailles, and it is lavishly decorated with carefully assessed and authenticated antiques dating from the 17th-19th Century. The traditional and classic pieces are the perfect fit for a grand feast, and Appartement 26 still has a few lined up this year.
Providing a memorable setting for a grand day or night out, the fabulously furnished Parisian Salon emanates a timeless elegance that guests will be able to experience completely as they gather around candlelit tables.
Appartement 26 and Anton Venoir's collection of stunning French antiques enchant and create the illusion that you have travelled to the City of Light. However, the illusion is only fulfilled by the sumptuous French treats and delicacies that guests get to savour.
From Blanc de Blancs Champagne to other French wines, French cheese, charcuterie and oysters as well, there is food and drink to satiate the palates of the curious and the refined. There's free-flowing Blanc de Blancs Champagne with the French High Tea while the Parisian Lunch experience serves up bottomless bubbles and rosé to marry with seasonal vegetables and coq au vin, a cheese board, potatoes gratin, and more.
Experience the beauty of Paris without leaving Melbourne.
The Parisian Salon experiences at Appartement 26 are intimate affairs where guests will be joined by their hosts and a limited number of like-minded others. Everyone will also have the time to not only sip and treat themselves to a grand feast but also admire the opulent antique treasures surrounding them—perhaps to wonder if this is really how kings and queens lived.
From the candelabras to the chandeliers, the ornate baroque mirrors to the divans and the tapestries, let the elegance and history of the salon envelop you. Don't miss out on upcoming feasts at Appartement 26 and the Parisian Salon. And remember, life is too short to drink bad wine.
See all upcoming Appartement 26 feasts and dates below.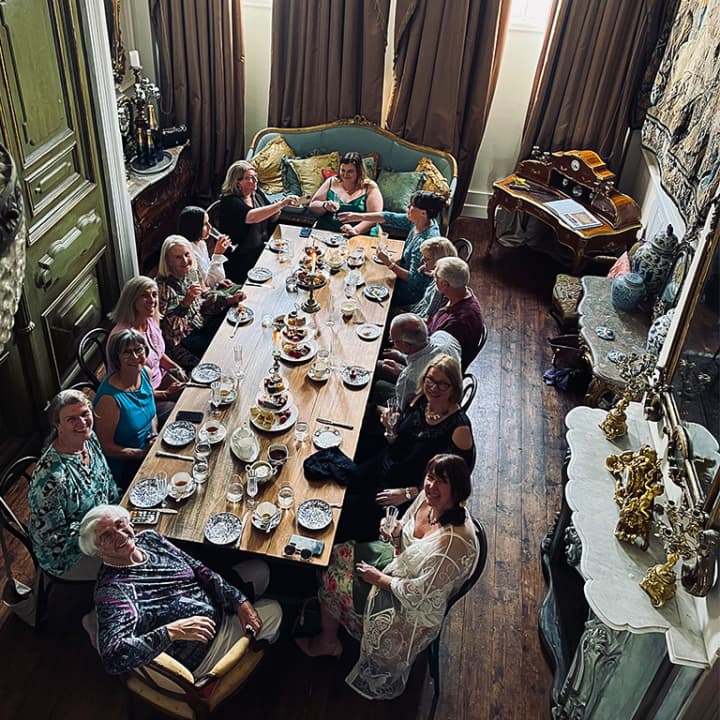 Parisian Lunch with Bottomless Bubbles & Rose at Appartement 26
June 9, 2023 12:00 PM
A$150.00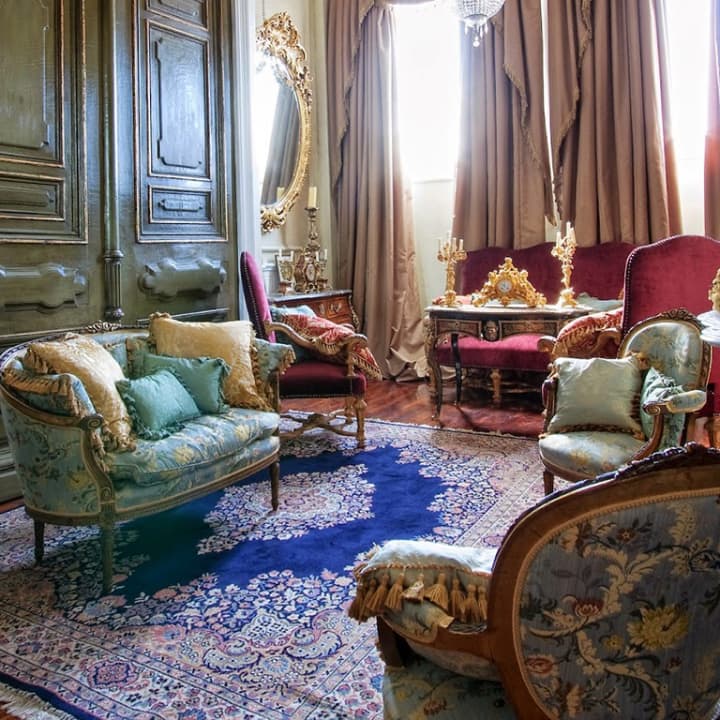 L'heure du thé - A Journey to Paris Bottomless High Tea Experience
---