Art and Glow in the Dark is a new guided art masterclass that has just opened up in Hanover House, Melbourne. The 90 minute event is a unique twist on a traditional paint and sip, since the entire class is held in the dark.
Overview
Arriving at the venue at Hanover House, we were led into a dimly lit space where the sounds of music and chatter wafted through the air. As our eyes got used to the dark surroundings we were drawn to the neon decorations and paintings that seemed to glow under the UV lights.
After collecting our complimentary drink, we then sat down at the easel provided. Laid out were neon paints, paint brushes and of course a canvas. We had the option to follow along with the teacher, as she showed the class how to mix colours and create the evening's "water lily" design. 

You could also dive straight in with your own ideas if you had something else in mind, and the class was very customisable to suit what you wanted to do. The artworks around the room were a great help in sparking some creative ideas. The teacher was also available for you to ask questions, and was happy to help out if you needed any guidance with your painting.
Our Experience
During the class, we made use of the bar and topped up our drinks, and it was also a great place to chill and socialise with other participants once we had finished our painting.  Throughout the masterclass, the atmosphere was really relaxed and fun. We all had a great time experimenting with different paints and designs. 
All in all, it was a great experience, and I would definitely recommend it. You don't need to be a seasoned artist to take part in the masterclass. This paint and sip is more about having fun and trying out something new. It is a great activity to do with friends or solo, and you might be surprised at what you are capable of creating.
Tickets
If you're interested in giving Art and Glow in the Dark a try, tickets are still available. Tickets for the event start at $65 and there are various dates and times available.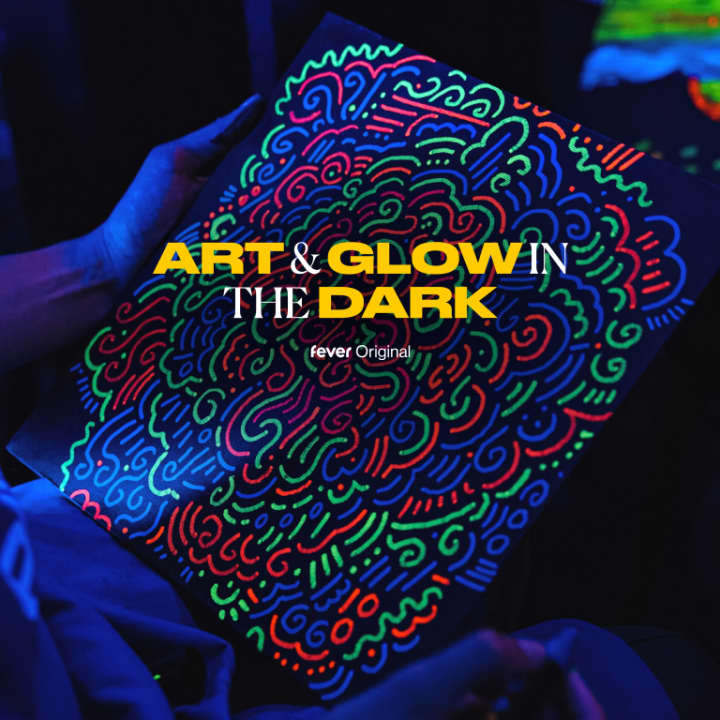 Art and Glow in the Dark: Paint & Sip Workshop in the Dark
---