The Royal Opera of Madrid has been touring around the world with Authentic Flamenco, and it's finally arriving in Melbourne on October 20. Audiences will have an opportunity to see Paula Rodríguez, one of the most sought-after flamenco dancers, live on stage. Tickets for the performance at The Capitol are on sale now, and you can find yours right here. After sold out shows around the world, you'll want to secure your spot pronto! 
The performance has been choreographed by award winning dancer and choreographer Amador Rojas. Leading the performance, alongside a cast of talented Spanish artists, will be Flamenco star Paula Rodríguez. Paula has devoted her life to mastering the dance style and has trained professionally under a variety of Flamenco masters. Her talents have garnered her numerous accolades, and she has performed on stages across the world.
Authentic Flamenco will be a truly incredible display of talent and emotion. People travel to Spain from all over the world to witness the spectacular flamenco dancers and musicians that are traditional in the country. Now, in this production by SO-LA-NA and The Royal Opera of Madrid, you can enjoy authentic Spanish artists and musicians right here in Melbourne. The show is a family-friendly event, however individuals under the age of 16 should be accompanied by an adult. 
Immerse yourself in the vibrant world of Authentic Flamenco. This limited-time production presents a rare opportunity to witness the brilliance of Amador Rojas and Paula Rodríguez firsthand. Secure your tickets now and embark on an unforgettable journey through the soul of flamenco, where every step tells a story.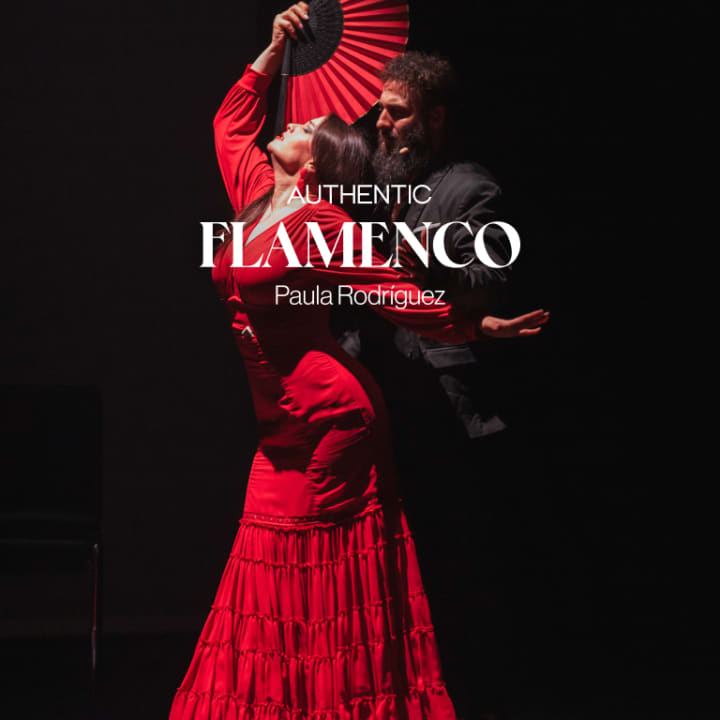 Authentic Flamenco Presents Paula Rodríguez
---