A Tchaikovsky ballet—whether Swan Lake, The Nutcracker or Sleeping Beauty—is an experience hard to beat. The music is sensational and even more impressive when ballerinas take to the stage. These ballets, however, are a grand spectacle that do not come around very often. But thanks to Candlelight Ballet, Melburnians can get a taste of the magic in some of the city's most emblematic buildings.
In enchanting candlelit surrounds, ballerinas will grace audiences with their remarkable talent at upcoming Candlelight Ballet performances. Joined by Invictus Quartet, they will plier, pirouette and elancer during select Tchaikovsky songs to dazzle and delight audiences throughout the evening.
Upcoming Candlelight Ballet Shows
Ballerinas Ruth Austin and Heidi Zolker will take to the stage at select moments throughout the night to accompany the stirring music and to dazzle us with their graceful movements as candles flicker all around. They will captivate you with their grace and style as the music soars throughout the night for a performance you'll be hard-pressed to forget.
Ballerinas Ruth Austin and Heidi Zolker have more than a decade of international dance experience between them, having studied, trained and performed in Singapore and in North America. Both have taken to the stage in important roles, including characters in Tchaikovsky's ballets, some of which they very well may reprise at Candlelight Ballet in Melbourne.
They are joined by a talented group of musicians who have represented Australia in a number of international competitions as well as having had the honour of performing for the Duke and Duchess of Sussex, Prince Harry and Meghan Markle, during their Australian Royal Tour in 2018.
Really, we can't think of a better way to spend an evening than with a magical night of Candlelight Ballet unfolding before you. Sit back, relax and be enchanted by the music and dance of arguably the world's greatest ballet!
Candlelight Ballet takes twice each night with performances at 6:30pm and 8:30pm. And although there are multiple performances throughout each month, tickets tend to sell out. Attendees have said of the experience that it is "beautiful music, wonderful atmosphere!" and that they "absolutely loved it!"
Get your tickets below.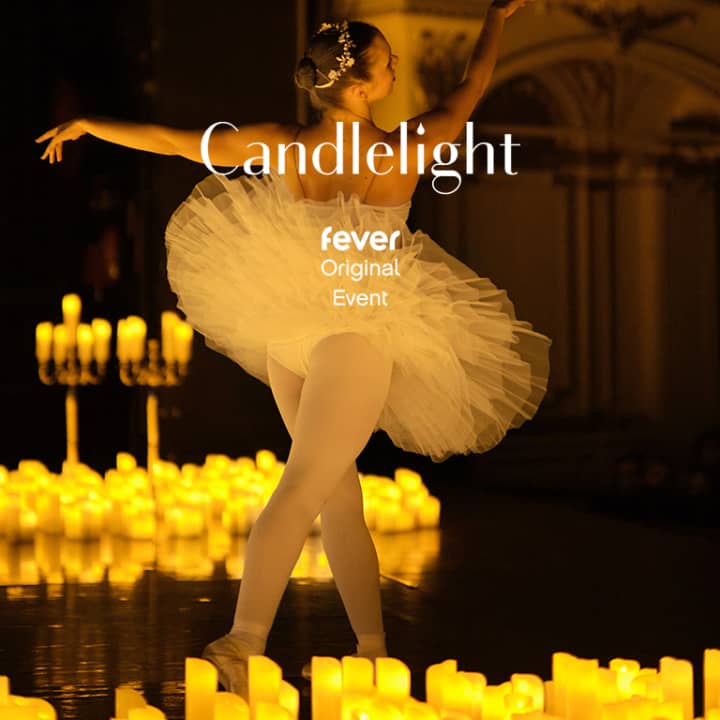 Candlelight: Tchaikovsky's Swan Lake & More ft. Ballet
November 4, 2023 6:30 PM
From A$42.00
---