From the Control Room to the Science Lab, the Mirror Maze to the Ball Pit, Chaos Lab is an inspiring experience for all kids who want to play, explore and create. (And for the parents who wish to let them.) It's now open in Melbourne and things are about to get fun and creative.
Chaos Lab is going to be one summer activity that's going to be hot, hot, hot!
We loved it and will be coming back with friends! — Rebecca Anne

It was very engaging and extremely educational!! Kids loved it!! — Sarmad Sohail

Kids 6 and 8 loved it! Show was funny and informative. — Steve Whittington
What to expect at Chaos Lab?
Chaos and creativity collide at Chaos Lab, the specially designed playground that encourages imagination and ingenuity. When it opens, it will be time for kids to jump, play and go wild with activities and immersive rooms.
From walking through the Decontamination Tunnel to finding themselves in the Mirror Maze, getting hands ooey-gooey at the Slime Station, creating art on the Grafitti Wall, and diving into the ball pit, kids are going to have their hands full and their brain juices flowing.
But, that's not all the illusions and activities at their disposal. There is also a neon-lite bright wall and an illuminated sandpit among the many games and activities that they can play.
Youngens will also have their minds blown in Dr Splat's Lab, where live science experiments will amaze and astound. Even the coolest kids in school will want to find out what happens and why.
Let your children loose these summer holidays at Chaos Lab.
Previously, Chaos Lab appeared in Sydney where parents said that it was an "exceptional experience", "the kids had so much fun" and "would definitely recommend." 
Sessions typically last 45-60 minutes with children getting to move throughout the space and play with what they find. Ticket prices will start at $32 for children and $10 for adults. Children under the age of 12 must be accompanied by an adult.
Let kids be kids and entertain their curiosities at Chaos Lab (101-103 Studio Lane, Docklands).
Don't miss out on this lab-themed playground and get your kids tickets to Chaos Lab.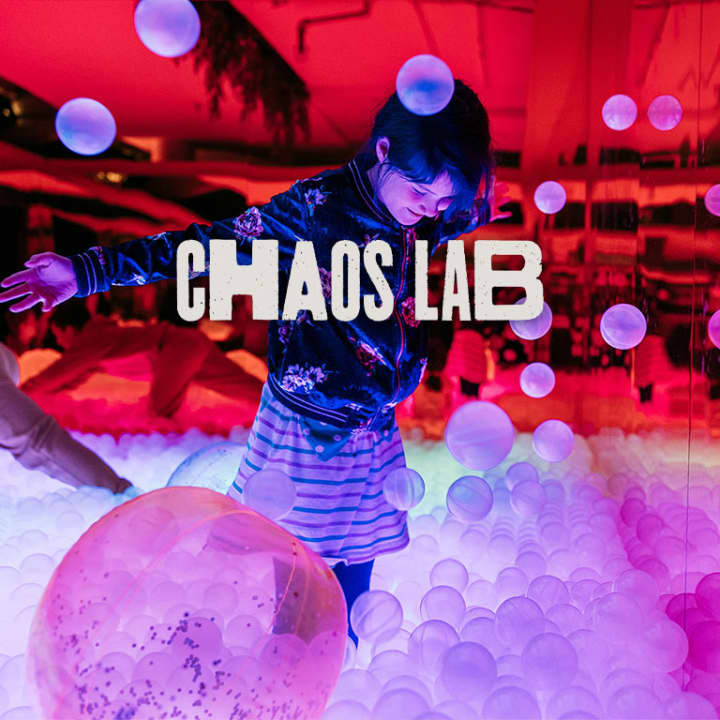 Chaos Lab: A Creative Experience for Children
---