France and its riches await at the opulent Apartment 26, which is opening its doors for L'heure du thé—A Journey To Paris Bottomless High Tea Experience. Surrounded by 17th-19th Century French antiques, guests will be treated to endless Champagne, homemade quiche, delectable desserts and Parisian pastries for a full two-hour extravagant experience. Come enjoy a taste of the high life in Melbourne's own Parisian Salon.
Blanc de Blancs Champagne is Champagne of the highest quality and is a drink of choice for discerning palates…
Blanc de Blancs translates to white of wines and is Champagne made entirely from white grapes. It is elegant, supple and crisp with often appealing acidic notes and subtle minerality. It pairs fantastically well with food, which in the case of L'heure du thé experience will be a selection of savoury sandwiches. From Dijon and dill with smoked salmon, French Provincial and roast beef to the homemade pumpkin, feta, spinach quiche bites, the flavours will marry and your taste buds will savour it all.
Your sweet tooth will also be satiated with petit fours, French macaroons and shortbread as well as freshly-baked scones accompanied with chantilly cream and confitures de France. There will also be tea and coffee to go along with your glasses of Blanc de Blancs. This is high tea but elevated to a whole other level where guests will feel as if they have travelled to the City of Light and stepped into an opulent world of antique treasures right here in Melbourne.
The lavishly decorated Apartment 26 takes its inspiration from the Palace of Versailles and is fabulously furnished by Anton Venoir's collection of stunning French antiques. The traditional and classic pieces emanate a timeless elegance and under candlelight will enchant just as much as your hosts.
"An absolute joyful afternoon in an ornate French Antique filled setting. Wonderfully friendly hosts, stunning food and, as promised, unlimited and delicious champagne," said D. Batt of their two-hour extravagant high tea with bottomless Blanc de Blancs experience.
A Journey To Paris high tea takes place on select Saturdays and Sundays with seatings. The gathering is an intimate affair and will allow those in attendance the time and space to admire the splendidly decorated salon as they sip and treat themselves to a splendid affair. Tickets to treat yourself cost $120.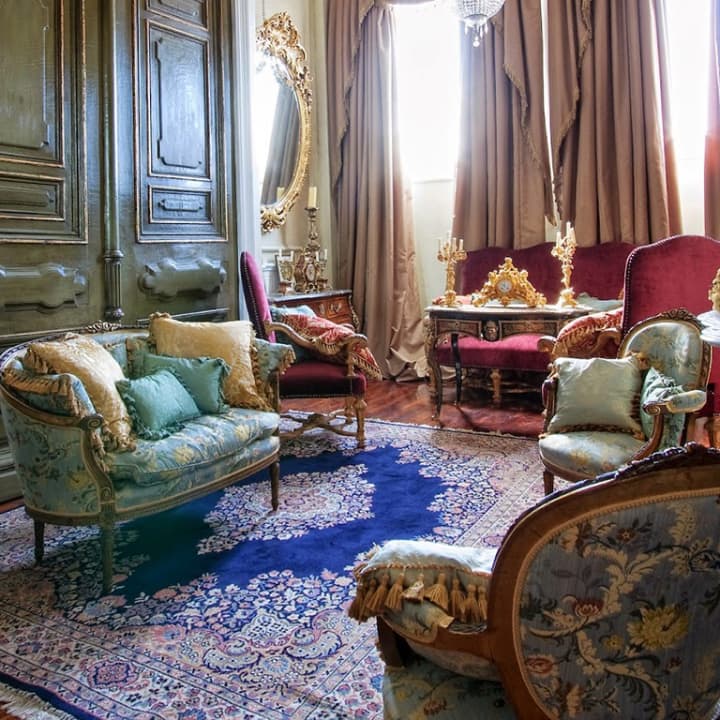 L'heure du thé - A Journey to Paris Bottomless High Tea Experience
---