The gates are finally open to the Princess Diana Accredited Access Exhibition at Tea House. Embark on a photographic documentary of Princess Diana's introduction to and reinvention of royal life. Due to popular demand capacity has been expanded so more tickets are now available for purchase! With first-hand narration by the photographers and original images, this is an exhibition not to be missed.
For the first time in his 60-year career, Diana's favourite Royal photographer will delve into over 50 untold stories of royal life. Anwar Hussein has taken some of the most well-known images of Diana throughout her time as a Royal, and his close connection to the Princess creates an intimacy that is unmatched in the work of other photographers.
Learn more about the life of a princess in the various themed sections such as, The Photography Dark Room, Growing, Glam, Hats and Tiaras, Art Installations, Humanitarian and Unguarded. Through the audio guides you will hear about what went on behind the scenes of each image, as the photographers recount conversations and situations they had with Diana. From pre-event jitters to heartwarming exchanges, you will really get to know Diana in a whole new light and explore the relationship between a princess and her photographer.
Whether you were a fan of the royals or not, Princess Diana always had an appeal that drew people towards her. She broke away from traditions and breathed a new life into the Royal family. She has created a legacy that has intrigued people for decades, and inspired generations.
Besides the photographs, the exhibit also features bespoke art installations. The art pieces were developed exclusively for the exhibition by renowned multimedia artist, Pauline Loctin. Tickets for this experience start at $29, and the exhibition will run from Wednesdays to Sundays with a variety of time slots available. Make sure to book yours soon to enjoy this exciting new photographic exhibition.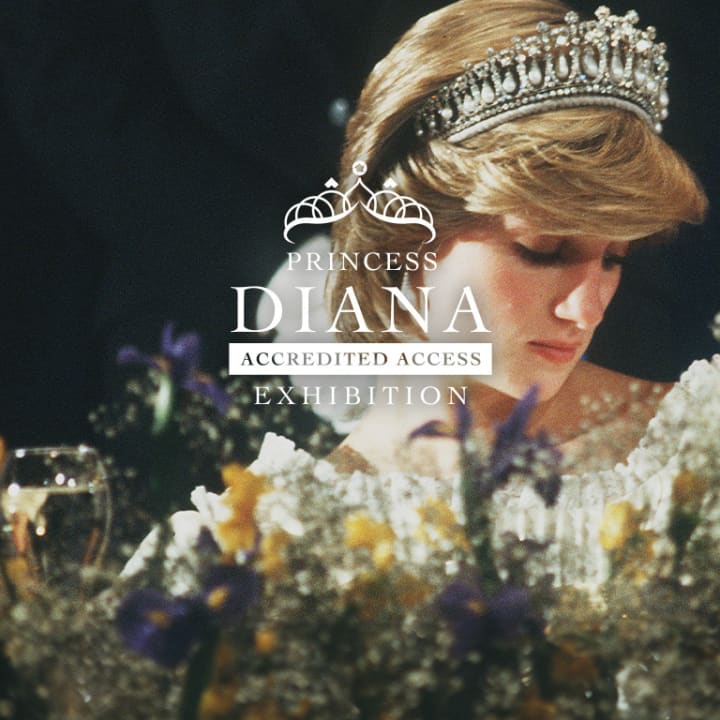 Princess Diana: Accredited Access Exhibition - Melbourne
---