The first official NBA exhibition is all set to begin its tour in Australia, with its first stop in Brisbane! This extensive look into the world of basketball will be held at Queens Plaza this November 2023. Tickets go on sale on October 11, but you can sign up for the waitlist now and get exclusive access to the presales.
Starting in the vibrant city of Brisbane the exhibition caters to people of all ages and is an informative as well interactive adventure into the world of basketball. Visitors can look forward to more than 20 themed sections that celebrate the league. Learn about the origins of basketball and discover more about your favourite players. You'll also get to discover the Australian players of the NBA and the WNBA, past and present.
Over 50 pieces of rare and autographed NBA merchandise will be on display throughout the exhibition. Fans will have the unique opportunity to get up close and personal with items that have played a significant role in shaping the league's history. These include signed sneakers, uniforms and even a replica of the Larry O'Brien Championship Trophy.
Between enjoying the various memorabilia on display, guests will be able to take part in fun interactive sections. Shoot a few hoops and test out your basketball skills at the hoop arcade to discover whether or not you have what it takes to be a MVP, or if you're safer sitting on the bench.
You can also experience the adrenaline rush of a game through state-of-the-art VR and relive iconic "greatest moments" in the NBA Infinity Room. You'll even be able to capture the experience with a "Slam-Dunk Selfie" to take home. 
Whichever room you're in, you will continuously be transported to the very core of the game throughout the experience. For NBA fans, or anyone intrigued by the world of sports, this is definitely an experience worth travelling for. The waitlist is now open for this exciting exhibition. So, gear up and get ready to dribble your way through The NBA Exhibition, where the thrill of basketball awaits!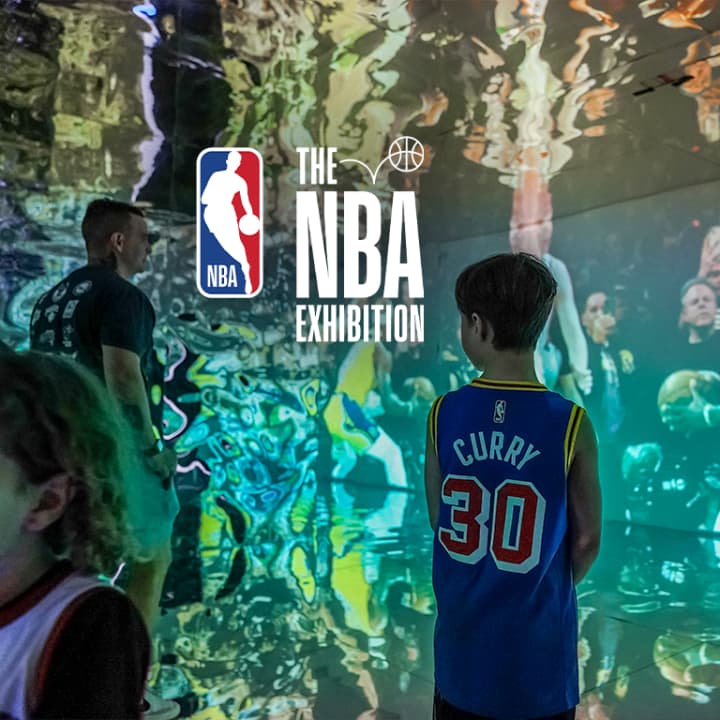 The NBA Exhibition
December 6, 2023 9:00 AM
From A$21.00
---